I'm on a tea kick. I've been trying to drink less coffee and more tea, and so far it has been a pleasant journey. I bought loose leaves at
Kalustyan's
in "curry hill" recently, which is a lot cheaper than buying bagged tea, it seems.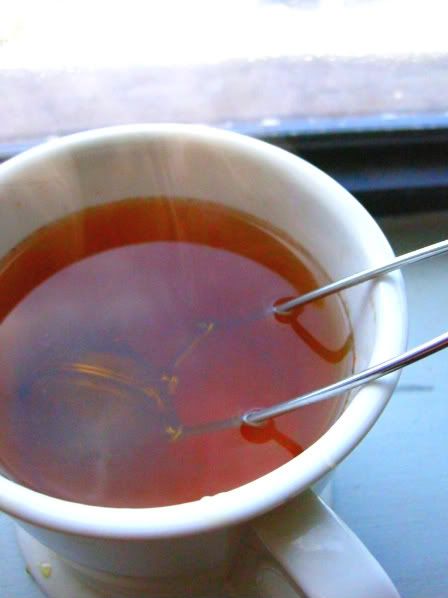 Lately, it has been HOT in our apartment and I've been really into making big batches of iced tea and sweeting it with a little bit of honey OR the infused simple syrup we made a trillion years ago for NYE (recipe to follow). This sweetener is perfect, actually, because you don't need to use a lot and it is spicy and perfect for tea!




I am impatient, so waiting for the tea to cool is the hardest part. I usually brew some in the morning, stick it in the freezer, go for a run, and when I come back, I can enjoy some refreshing, cold tea. Yum!




I recently discovered this great place called Tea Spot in Greenwich village on Macdougal street, but while looking it up online, I clicked on the wrong link and came across a blog with the
same name
which is pretty cool. Anyway, the REAL Tea Spot has so so so many teas and plenty of seating for the work-from-home/coffee shop/library gal like me. There are also some NYU students here and there, and people on awkward dates. Perfect.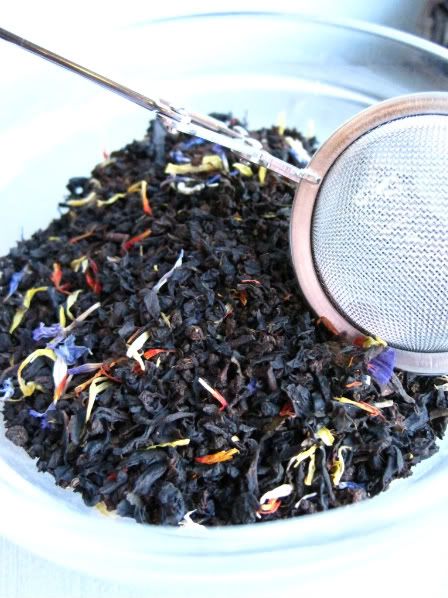 Maybe I'm not searching hard enough, but I have to say, it has been hard to find some decent, cozy coffee shops in NYC. I know that sounds absurd, but unless I feel like shelling out $20 for lunch, coffee, tea and snacks to earn my electric socket and "free" WiFi, there aren't a ton of welcoming study places. It certainly makes me miss the
Haymarket
in Northampton and of course, the one and only
Bookmill
.