I really want to learn to bake delicious bread. I stayed on campus one summer, sans meal-plan, and lived in a house with someone who made bread every Sunday so she could have sandwiches every day. Was I jealous? Of course. Did I try to learn? No. I saw the yeast and her intense kneading techniques and got freaked out. I could not imagine waiting for dough to rise for hours—I was a busy lady!

No knead bread has become all the rage. Mark Bittman wrote a
NEW YORK TIMES
article about it in 2006 and countless food bloggers have detailed their experiences. I found this recipe at
HONEY AND JAM
and she followed a recipe from
IVORY HUT
. All of their loaves look incredible—brown, crusty, delicious. My first attempt was decent. I probably should have baked it longer—it got crusty, but not terribly brown. There is always next time. All-in-all, this was very easy. I mixed the dough together and let it set while I was at work, at which point R came home from work and helped with the next steps. Team work!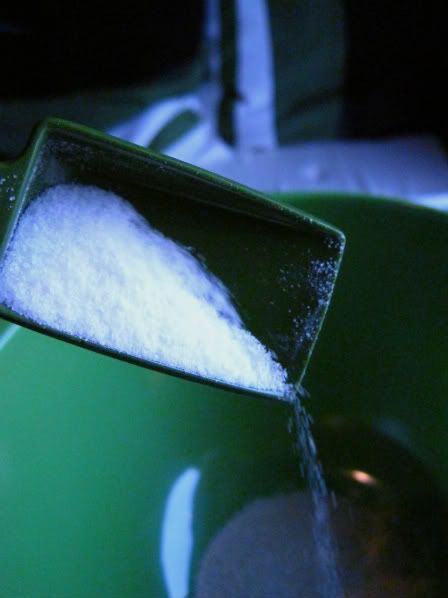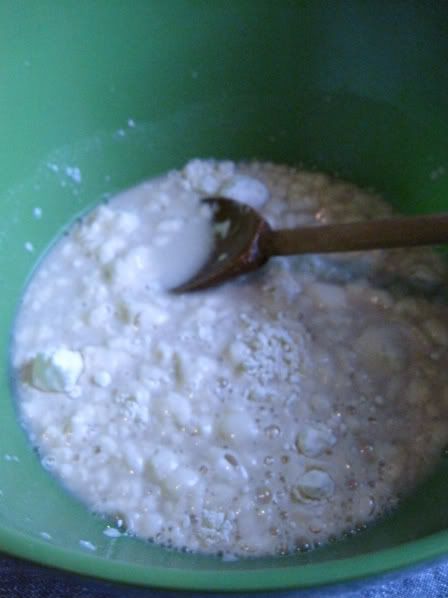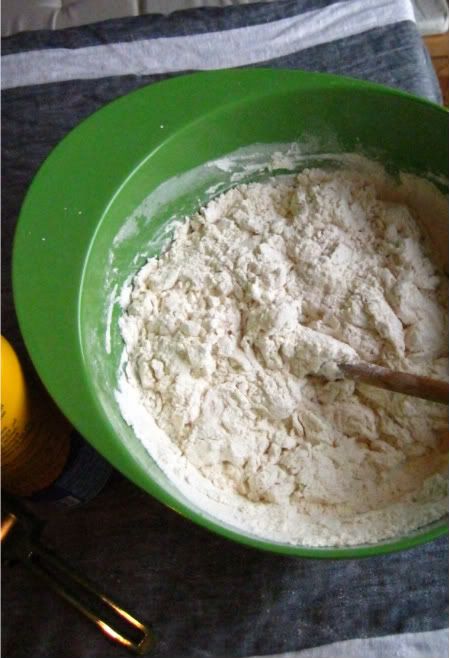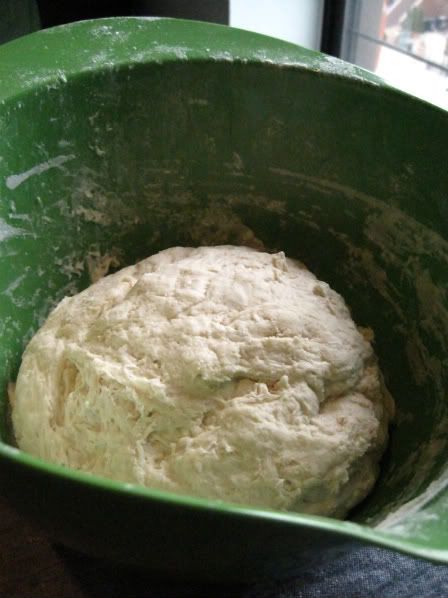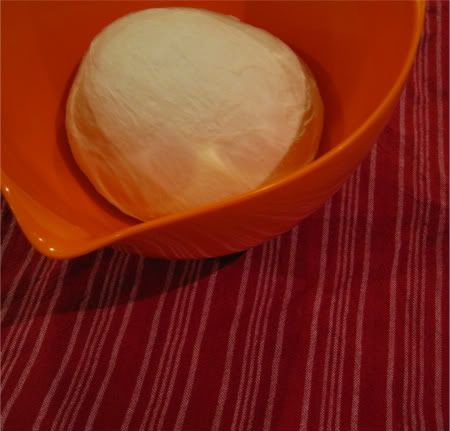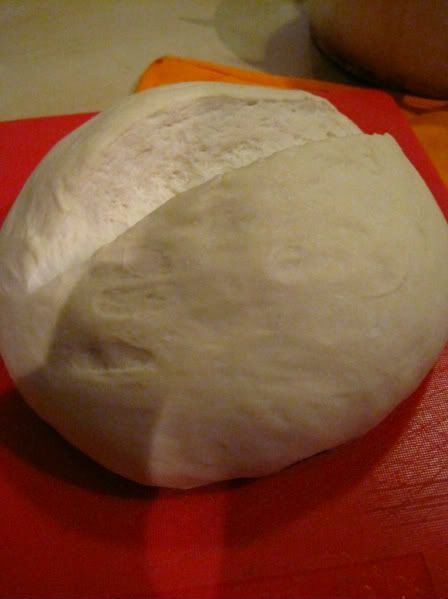 Ingredients:
3 cups of lukewarm water
1 1/2 tablespoons active dry yeast
1 1/2 tablespoons coarse salt

6 1/2 cups all-purpose flour
Process:
--Mix water, yeast and salt in large mixing bowl. Let this sit for a little while, then add flour and mix with a wooden spoon until combined. You do not need to knead this (duh), but I mixed it a bit with my hands and shaped it a bit.
--Leave this dough covered (but not airtight—I made that mistake and it popped open) for a few hours. I left mine for about 4 hours. When it has risen, the dough can be used or stored in the fridge. I baked half and saved the other half for pizza (omg, yes! Pizza dough! So many options!).
--Take a chunk of the dough, about the size of a grapefruit and gently pull sides down to the bottom, rotating until it becomes round and smooth. Let sit for 40 min uncovered. Next, dust some flour on the loaf and slit the top.
-- Twenty minutes before baking, put cast iron skillet or pizza stone in the middle rack and put a broiler pan underneath. I don't have a cast iron skillet or pizza stone, so I used a cast iron pot with a lid. Preheat oven to 450.
--Slide loaf into pot and pour 1 cup of hot water into the broiler pan. Put lid on pot and shut the oven door to keep steam inside. Bake for 30-40 min until brown and crusty, remove and let cool.
I'm actually not a huge fan of white bread, country white bread, french white bread, whatever. As I mentioned, this was my first attempt, so I didn't want to mess around with the recipe too much. Now that I know I can make bread, I am going to experiment with different grains. I know you are excited.
--J